Dr. Toai Pham, DDS - Cedar Park Cosmetic Dentist
Dr. Toai Pham is committed to providing excellence in dentistry. He uses the latest techniques in dentistry to provide you with a beautiful and healthy smile. Additionally, Dr. Pham believes strongly in education to prevent oral health problems before they occur, and makes sure to keep patients fully informed about their dental health. Read more about Dr. Pham below.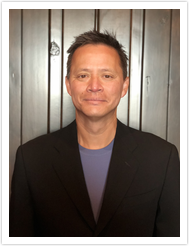 Dr. Toai Pham, DDS
Dr. Pham grew up in the Houston area and had lived in Texas for most of his life.
He attended The University of Texas in Austin and graduated with a Bachelor of Arts degree. He then obtained his Doctorate of Dental Surgery after attending the University of Texas Health Science Center in San Antonio. He has been practicing dentistry for over 26 years in Cedar Park.
Dr. Pham has two children and is very involved with their activites, including coaching their soccer teams each year.